About
Evergreen Pest Management
Offering You The Latest & Safest In Pest Control Technology
WE ARE YOUR LOCAL PEST CONTROL EXPERTS
We are one of the longest established and most experienced Pest Management Businesses in the Tweed, servicing our local community from the Gold Coast to Byron and out to the Tweed Valley for the last 20 years. We are your local family owned Pest Management business and this longevity in the business offers you assurance that we are reliable, trust worthy and know what we are doing. Prior to Pest Management Stuart owned and operated Cabarita Concreting Service for 6 years which provided him with an expert working knowledge of slab and formwork construction and the vulnerability these constructions pose to invading termites. This wealth of building and pest control industry experience, as well as local knowledge is invaluable when hunting for termites and their habitats. Having performed thousands of  termite inspections over the years it is likely that we know the history and patterns of infestations in not only your town but your street or possibly even in your own home. We have made many friends, raised our kids who now work with us and provided Pest Control services in our local area for many years, having built our reputation on providing a professional, friendly, trustworthy service. We bring to every job expert knowledge, training and experience utilising the most modern and scientific equipment in the industry. We provide an accurate up to date service that is friendly, competitive and honest. We specialise in termite/white ant treatments and inspections as well as all other pest control problems. Evergreen Pest Management has a long standing and outstanding reputation in our community by providing a professional service and innovative treatment programs with exceptional results. We target specific pests by choosing the most effective control methods and most suitable low toxicity pest control treatments available to suit the customer and the environment.
We chose the green tree frog in our logo as it is a symbol of a healthy environment, efficiently killing cockroaches but leaving the ecosystem healthy, a mission we aspire to in pest management. Oh and also because the frog is cool!
All of our pest control services have warranties. We are licenced in NSW 3349 and QLD 12724. Our treatment and prevention products adhere to strict environmental standards and are safe to use around children and pets. Insured by Pacific International/Rapid Solutions. Advanced Accreditation by Termidor – market leader in Termite Treatments.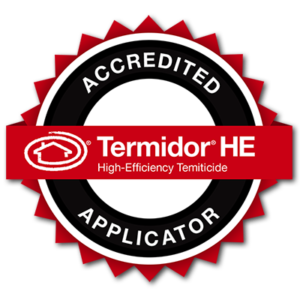 Call Evergreen Pest Management for a free quote.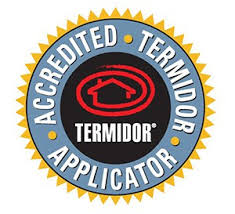 Accredited Termidor HE Applicator
Advanced pest control operators who have chosen to specialise in providing the best available treatment.
Upgraded training to ensure highly efficient installation of an enhanced treated zone with minimal disruption.
Evergreen Pest Management
Phone: 0409 849 452
We turn up when we say we'll turn up and on time turn up on time
Qualified Pest Controller
All our team members are high-qualified and certified pest controllers.  The spider, mosquitoes, cockroaches, ants, termites and other nasties don't stand a chance
Our prices are both fair and affordable for all people. There are no hidden fees and charges with any of our services
We offer a full warranty on all our services. 
*Terms and Conditions do apply
What Customers say about Evergreen Pest Control
Thanks to Evergreen Pest Control Cabarita who spotted the beginning signs of termites we were able to have them treated and the termites eradicated before they did any real damage.
we had an ant infestation that was driving us crazy!! Stu from Evergreen Pest went above and beyond to find where they were coming in and found their nest and stopped them dead in their tracks!!
I was recommended to use Evergreen Pest by my co-worker. I needed emergency help because of a bad attack of insects- especially ants and cockroaches, and they helped me to resolve this problem so quick! I'll definitely be recommending them!