Fair and Affordable Pest & Termite Control Prices
For  all termite & pest control Byron Bay/Northern NSW requirements call Evergreen Pest Management 0409849452
Evergreen Pest Control can eradicate all termite and pest  problems in the Byron Bay area and Northern NSW efficiently using the latest environmentally friendly pest control processes. Evergreen Pest Management provide all pest control and termite control services. We can eradicate cockroach, ant, spider, termite and other pests from your home or commercial premises any where in the Byron Bay and surrounding suburbs including  North & South Golden Beach, New Brighton, Ocean Shores, Brunswick Heads, Billinudgel, Mullumbimby, Byron Bay, Suffolk Park, Bangalow.
Evergreen Pest Management are specialists in Pest and Termite treatments including but not limited to:
Pest and termite inspections
Termite baiting
Termite treatment
Termite Prevention
Annual Pest treatment
Annual Pest inspections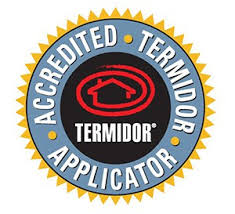 Accredited Termidor HE Applicator
Advanced pest control operators who have chosen to specialise in providing the best available treatment.
Upgraded training to ensure highly efficient installation of an enhanced treated zone with minimal disruption.
Evergreen Pest Management
Phone: 0409 849 452
Call Evergreen Pest Management for a free quote.
Evergreen Pest can protect your HOME
or Commercial premises against the following pests and more!!
WHY USE EVERGREEN PEST FOR YOUR TERMITE & PEST CONTROL
We turn up when we say we'll turn up and on time turn up on time
Qualified Pest Controller
All our team members are high-qualified and certified pest controllers.  The spider, mosquitoes, cockroaches, ants, termites and other nasties don't stand a chance
Our prices are both fair and affordable for all people. There are no hidden fees and charges with any of our services
What People Think About Us
Thanks to Evergreen Pest Control Cabarita who spotted the beginning signs of termites we were able to have them treated and the termites eradicated before they did any real damage.
we had an ant infestation that was driving us crazy!! Stu from Evergreen Pest went above and beyond to find where they were coming in and found their nest and stopped them dead in their tracks!!
I was recommended to use Evergreen Pest by my co-worker. I needed emergency help because of a bad attack of insects- especially ants and cockroaches, and they helped me to resolve this problem so quick! I'll definitely be recommending them!