Fair and Affordable Pest & Termite Control Prices
For  all termite & pest control  requirements on the Gold Coast and South East Queensland call Evergreen Pest Management 0409849452
Evergreen Pest Control can eradicate all termite and pest  problems On the Gold Coast & South East Queensland efficiently using the latest environmentally friendly pest control processes. Evergreen Pest Management provide all pest control services. We can eradicate cockroach, ant, spider, termite and other pests from your home or commercial premises any where on the Gold Coast and South East Queensland including  Coolangatta, Bilinga, Burleigh Heads, Burleigh Waters, Currumbin, Currumbin Valley, Currumbin Waters, Elanora,  Palm Beach, Tugun and surrounding suburbs.
With Evergreen Pest Management you  can rest assured, our technicians will never compromise on the quality of their work, spending a significant amount of time at each property completing a through professional pest or termite treatment.  Our Pest and Termite Services include :
Pest and termite inspections
Termite baiting
Termite treatment
Termite Prevention
Annual Pest treatment
Annual Pest inspections
Call Evergreen Pest Management for a free quote.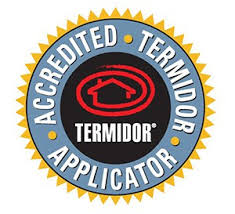 Accredited Termidor HE Applicator
Advanced pest control operators who have chosen to specialise in providing the best available treatment.
Upgraded training to ensure highly efficient installation of an enhanced treated zone with minimal disruption.
Evergreen Pest Management
Phone: 0409 849 452
Evergreen Pest Control SERVICES AREAS
GOLD COAST PEST Control SERVICE AREAS
Gold Coast Termite Control SERVICE AREAS
EVERGREEN PEST MANAGEMENT CAN PROTECT YOUR HOME
AGAINST THE FOLLOWING PESTS AND MORE!!