Evergreen Pest Management Offers You the Latest & Safest
If you have TERMITES or a bug problem?
We'll get rid of them !!!
WE CAN PROTECT YOUR HOME
AGAINST THE FOLLOWING PESTS AND MORE!!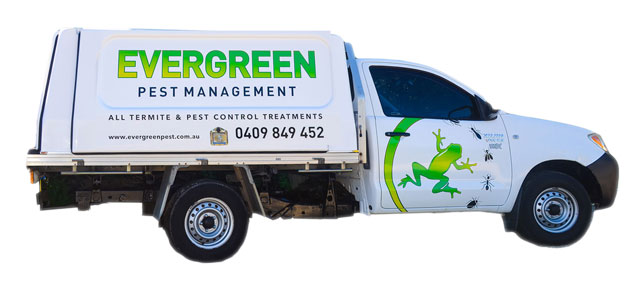 Locally family owned & operated for over 20 years
Evergreen Pest Management
Your local family owned Pest Control & Termite Services company.
We've been providing  Pest  Control and Termite services to the Tweed Coast, Tweed Heads, Gold Coast & Northern NSW community for over 20 years.
For the fastest and safest pest & termite solutions-
Call Us Today
Tweed Heads, Tweed Coast Pest Control & Termite SERVICES AREAS
GOLD COAST PEST SERVICE AREAS
NORTHERN NSW PEST SERVICE AREAS
Thanks to Evergreen Pest Control Cabarita who spotted the beginning signs of termites we were able to have them treated and the termites eradicated before they did any real damage.
we had an ant infestation that was driving us crazy!! Stu from Evergreen Pest went above and beyond to find where they were coming in and found their nest and stopped them dead in their tracks!!
I was recommended to use Evergreen Pest by my co-worker. I needed emergency help because of a bad attack of insects- especially ants and cockroaches, and they helped me to resolve this problem so quick! I'll definitely be recommending them!
OUR PEST CONTROL EXPERTS WILL GET RID OF ALL YOUR INSECT, PEST & TERMITE PROBLEMS